In the project 'Commuting Stress' the daily life of train commuters at the central station in Uppsala between September 2011 and July 2012 has been documented. The purpose has been to try to describe the increasingly stressed city life, as well as to make the commuters aware of their own stress level.
SLIDESHOW | PUBLISHED | BOOK| BLOG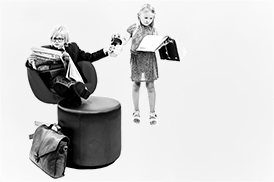 THE GENDER INEQUALITY IN HÄLSINGLAND
In a series of five, youngs kids where portrayed to illustrate the gender inequality in the county of Hälsingland. The kids symbolize how the gender inequality are shaped in young age and how the society will look like when they grow up if nothing is done.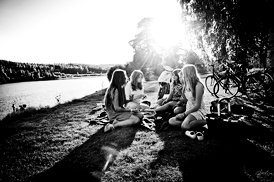 YOUNG IN LJUSDAL
Ljusdal is one of the biggest county in Sweden. Like many counties in the Swedish hinterland Ljusdal have lost many inhabitants trough depopulation and urbanization during the last 50 years. In this reportage you will meet some of the youngsters in Ljusdal who stands for the biggest decision in there life. To stay or to go.
Since the fashion industry was invented after the industrialization the manikin has been one of the most important marketing tools for the companies trying to seduce customers in the stores. The modern manikin is more human then ever with hair, eyes and skin that looks just like us. But are they enough human to connect with real humans?
Between the Stockholm Central Station and the Central Subway Station there is a tunnel called the 'Stresstunnel'. During Rush Hour thousands of people, often stressed and unawared of there surroundings, are passing the tunnel every day. During seven days in september 2012 i tried to photograph the passing peoples face expressions in tight portraits with the ambition to describe and capture the daily life in the tunnel.
For the second year in a row the party of the Swedes (Svenskarnas parti) demonstrated on Labour Day. Three hundred police officers worked hard to keep the counter-demonstrates on a distance and made the demonstration possible by building a barrage around the 'Västra Torget'.